David Gordon has degrees in mathematics and logic, but retains enough sense of humour to perform and compose music. Jazz piano has taken him from Ronnie Scott's jazz club in London to the Red Sea Jazz Festival and the Copenhagen Jazzhouse, with any number of smoky dives on the way. He has played at several international jazz festivals with his own group, the David Gordon Trio, violinist Christian Garrick's quartet and a quartet with jazz singer Jacqui Dankworth, entitled 'Butterfly's Wing'.
has the wonderful ability to make piano notes glisten like jewelled drops of water
John Etheridge, Musician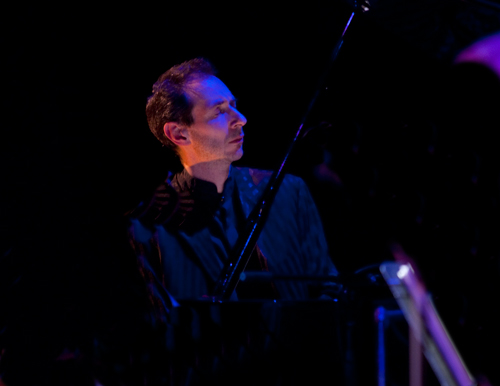 As harpsichordist, he has toured Australia, USA, South America and Europe as recitalist and orchestral continuo player, and was the harpsichordist of choice for violinist superstars Andrew Manze and Nigel Kennedy. He manages to combine his interests in his innovative cross-over band Respectable Groove whose most recent projects, their ground-breaking versions of Purcell's Dido & Aeneas and of 'Bach and the Organist's Daughter' have been critically acclaimed both in the jazz and early music press. His solo harpsichord recitals usually include a large element of improvisation, and he has twice appeared as guest artist and director of the Norwegian Chamber Orchestra at the Risør Chamber Music Festival in Norway.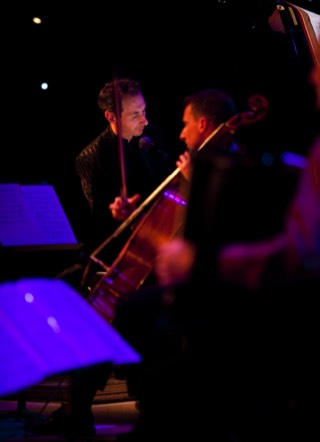 playful, ingenious, irreverent ... extravagantly resourceful pianist
Mojo
As composer, his jazz style interweaves with his knowledge of the baroque and vast understanding of innumerable diverse musical influences, and his works appear on around 20 CDs, with regular commissions to write for various groups and festivals, the award-winning community opera Semmerwater, written and premiered in 2009, and winner of an AMI award, being the result of one of these.

But above all would like to become a world expert on Ceylon tea, and to run his own tea-importing business. Where's the logic in that?
Link

Link

Link

Link

Link

Link

Link