Adam Summerhayes - Violin
Imagine unexpectedly meeting a grizzly at 50 feet in Yellowstone Park … struggling over Alaska's highest pass in the beginnings of the snowstorm that closed it for the winter … being driven at 120 miles an hour through a sandstorm in the Saudi Arabian desert … getting huge purple ears from frostbite … being rescued from a midnight swim in a large midwinter lake by following the light of a mobile phone on the shore … being stopped by US border police on suspicion of transporting Mexican immigrants - it all sounds like something that a travel writer might have gone through in one of his less well planned expeditions.

Far from being the recollections of an explorer, though, these are just a few recent events in the touring career of violinist, Adam Summerhayes. Thousands of miles of travel in the US and Europe have been packed with such incidents. Other examples include digging the tour van out of a sandbank in Finland and watching a percentage of the band topple off their snowmobiles on the Canadian border.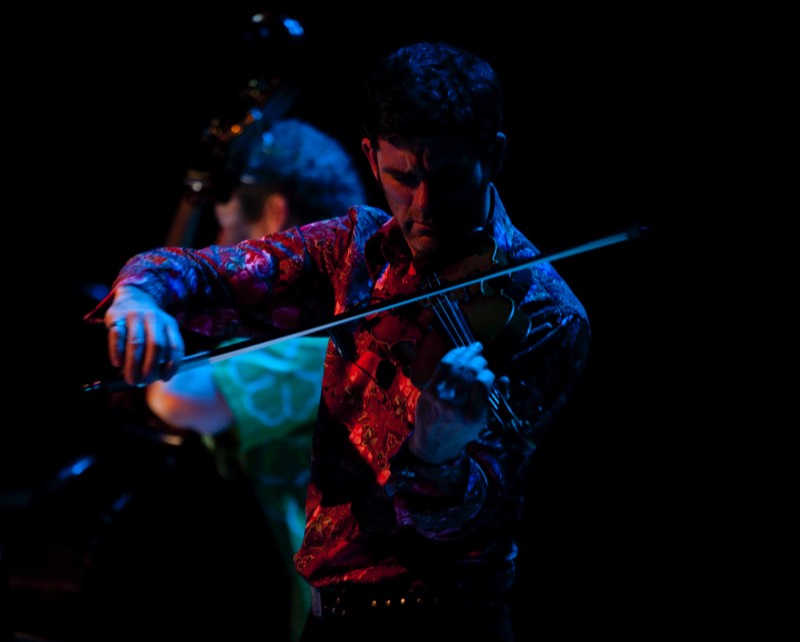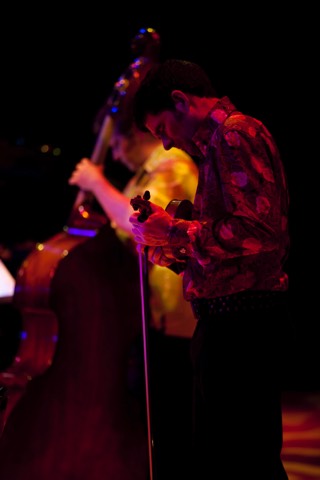 intoxicating ... virtuoso fiddle playing
The Times
His career is as varied as his touring stories. He has performed in the Wigmore Hall – probably the world's most prestigious chamber music venue – and, at the other end of the scale, this year saw his first performances on a tiny stage at Glastonbury with his 'just-because-I-love-it' folky duo Wobble and Wheeze. He as just finished a tour of the UK's largest arenas - including London's O2 - with multi-platinum selling Dutch pop sensation Caro Emerald. He is known for the remarkable mix of gypsy, tango, klezmer and celtic music with which he has he has toured the world with ZUM "The Original Gypsy Tango Band", but Adam's classical pedigree is also impeccable, with direct links via his grandfather to the violinists who premiered Brahms's and Tchaikovsky's violin concertos. He has an impressive classical discography including discs that have received exceptionally high praise in the press and been played on Radio 3, Classic FM and throughout the world. He also has an interest in early instrument performance. Within weeks of acquiring a 1750 violin in original condition he was invited to give his first live early-music broadcast on Radio 3.

He is also a composer and song-writer and own music features on a dozen or so discs ('a dramatic, riveting and even sexy listen' according to the BBC) and one of his tracks sneaked into the soundtrack of the recent blockbuster Sherlock Holmes: A Game of Shadows (in which he also made a brief cameo appearance).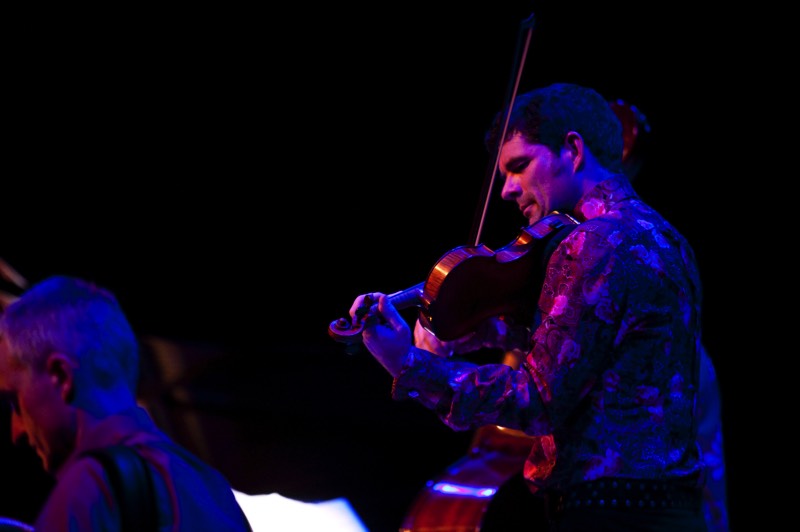 Link

Link

Link

Link

Link

Link

Link